Benelux
Netherlands
3 July 2018
What is Fusion Exchange?
Travel with us to a place full of information and inspiration in the field of Travel & Expense and Invoice management.
Join us at SAP Concur Benelux Fusion Exchange 2018 on Tuesday July 3, 2018.
We warmly invite you to think with us, to talk with us, and learn how SAP Concur can transform your own cloud based travel, expense and invoice management practices. The programme consists of a carefully composed combination of customer insights, panel discussion, keynotes, and practical breakout sessions. We can't wait to share the latest information and ideas with you, answer your questions, and open our network to you. Because we love going places.
SAP Concur Executive Keynote
Join SAP Concur executives and special guests as they share their vision and new innovations.

Keynote speakers include: Patrick Klaver, Craig Liasi
SAP Concur Booth
Stop by for an opportunity to connect face-to-face with SAP Concur subject matter experts. Topics include: Analytics, Budget, Audit Services, Request, Concur Locate / Active Monitoring, and implementation best practices.
Innovation Keynote: SAP in the Volvo Ocean Race with Team AkzoNobel
Hear from Simeon Tienpont, Skipper of Team AkzoNobel Volvo Ocean Race 2017-2018, as he shares his experience in the toughest professional sporting race around the world. It is all about investing in the right technical resources, as well as organizing a team that makes effective and immediate decisions while keeping the crew safe and in the lead.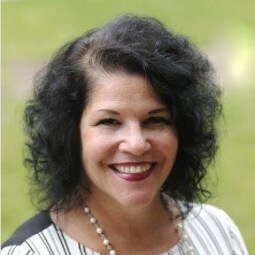 Cathy Sharpe
Director, Strategic Sourcing, Global Travel & Expense Management Services
ITW
Cathy Sharpe is Director of Global Travel and Expense Management Services for ITW. In this capacity, she is responsible for management of customer satisfaction, procurement, vendor relationships, and all service delivery governing ITW's global travel programs, corporate card programs, and electronic expense solution. Cathy's team is focused on uncovering new opportunities to drive efficiencies, satisfaction and savings through our travel and entertainment (T&E) solutions. Cathy joined ITW in 2006 and has held a range of management positions within the travel industry over the past 25 years. Previous to her current role, she was Director of Account Management for TQ3 Navigant, and President of Heritage Travel. ITW is a Global Diversified Manufacturing Company with operations in +50 countries, +55k employees and roughly 20k travelers.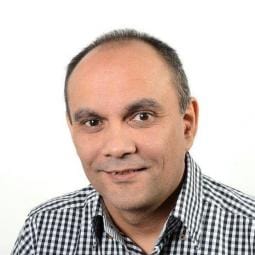 Lex van Berkel
Project / Program Manager and Business Process Expert Purchase to Pay
Philips
Lex van Berkel is a Business Process Expert (BPE) P2P and a delegated product owner at Philips. Lex served as a financial controller for 10 years, followed by 14 years as a senior finance interim professional at Yacht. He is now in the fifth year at Philips as BPE.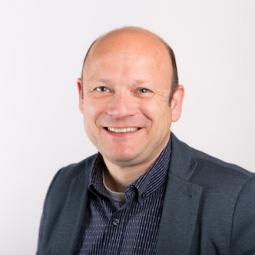 Jeroen Sanders
Manager HRIS | HR Transformation
PostNL
Jeroen is responsible for the HR-IT roadmap since 2010 at PostNL. This started with a focus on optimizing Selfservice for managers and employees on SAP HCM. In the challenging markets PostNL operates, the answer for HR was go full SAAS. This journey started in 2013 and will finish in 2018 in a full cloud system landscape. 'HR Transformation and new SAAS software go hand in hand and the borders between IT and HR disappear into a joint venture'.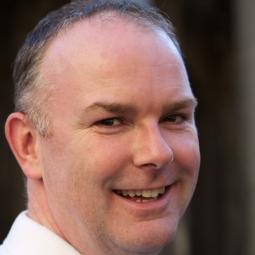 Mark Hardiek
Global Corporate Travel Manager
ASML
Mark Hardiek is Global Corporate Travel Manager at ASML. Mark joined ASML in 1998 when ASML was still a very young company with 1,200 employees. During the 19 years that he has been working at ASML his main goal is creating a solid process for all types of payments to the now 20,000 employees worldwide with a clear focus on reducing the administrative burden for the employees. His payroll and wage tax background combined with his interest in IT solutions match with ASML's demand in the areas of payroll, equity based compensation, time and travel & expense. Mark lives and works in Veldhoven and enjoys driving to work on his bike when it does not rain. When he is not working he loves to travel and is a passionate and competitive table tennis player.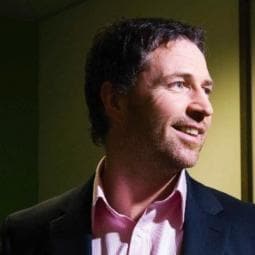 Declan Meighan
Global Managing Director
Healix International & HX Global
Declan Meighan is the Global Managing Director of Healix International. Declan is a leading expert on Travel Risk Management and delivers high end consultancy services to global organization and regularly speaks at industry events around the globe. In addition to serving extensively in the Royal Marines including 7 years within UK Special Forces Declan has delivered operational security services on the ground in 5 continents including hostile environments.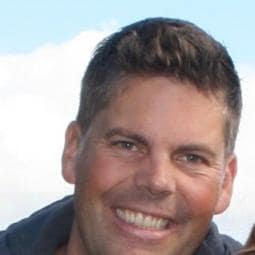 Alexander Binkhorst
Global Lead Travel & Expense
Jacobs Douwe Egberts
Alexander Binkhorst is an experienced Agile Project Manager and Service Manager in the field of SAP HR, SAP Purchasing and Online, who values quality and delivery. Agile work is key to success! Alexanders has connecting and communicative qualities, empathy, stress resistance and great involvement, he is a team player, who likes to challenge his team to find creative and pragmatic solutions that meet the project as well as the customers objectives. With a clear focus on alignment between Business and IT in complex, international (outsourcing) environments, he likes to act as a real pivot in the web, keeping the interests of all those involved in focus.
SAP Netherlands
Amerikastraat 10
5232 BE 's-Hertogenbosch
The Netherlands
Phone: +31 (0)73 645 75 00
Location and transportation details
Hotel accommodations
We recommend these hotels in the vicinity of SAP:
Parking:
Free parking available at the SAP parking deck
Dress code:
Business casual
Questions
Please email hanneke.vanleeuwen@sap.com if you have any questions.