Integrate Concur with Your Existing Systems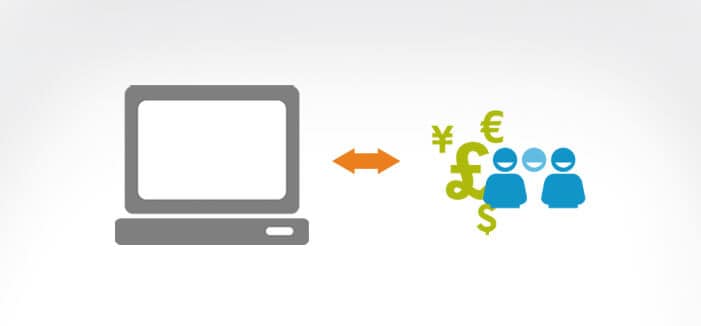 You can quickly integrate the Concur travel booking and expense management solution with existing software solutions – making it easy to share information between solutions and gain deeper insight from your data, end-to-end. Don't have the time or resources to integrate? We offer a Systems Integration Service that can help you integrate third-party software with your Concur implementation, or do it for you.
Concur integrates with:
ERP and back-office solutions
CRM solutions
Accounts payable, finance and payment solutions
HR and payroll solutions
Email systems
---
Choose from a Range of Connectors
Standard Connectors - our range of standard connectors provide extract files with pre-defined export definitions, so you can update your financial systems with your expense spend data. Our standard connectors include:
Intuit QuickBooks client-hosted versions
Microsoft Dynamics GP and NAV
Extract split of the standard accounting extract, payroll extract or information extract
Custom Connectors - we can also build custom connectors if you have custom financial system requirements. With our standard or custom connectors you can:
Reduce integration project costs and timelines
Deliver ROI results more rapidly
Be more agile in supporting and adjusting interfaces when business systems change
Financial Connectors – Concur Financial Connectors integrate your ERP and travel and expense data to provide you with a single look at all your financial information. With integration technology built specifically for your ERP system, Concur Financial Connectors make what used to be custom-developed, time-intensive system integrations much faster and easier. Supported ERP systems include:
• Connector for NetSuite
• Support for SAP® solutions
With Concur Financial Connectors, you'll always have a current view of your complete financial picture, while manual data extracts and imports that sometimes lead to errors and reporting delays are eliminated
Concur Connector for Salesforce – getting your internal systems to integrate with Salesforce can be time consuming and costly. But with Concur® Connector for Salesforce, the pre-built integration speeds up the process. Concur Connector for Salesforce also makes it easy for sales, account managers and service teams to reduce travel booking costs and expenses by communicating about prospect and customer meetings or trips.
---
Get Better Insight into the Cost of Your Sales Cycle
Do you know what that sale really cost your business? Or how much you are actually spending on managing customer relationships? Concur Connector for Salesforce makes it easy to track costs against opportunities in real time, while helping your employees manage their budgets better. When you add a contact in Salesforce, it immediately becomes available to add as an attendee on your Concur expense claim. Then you can:
Associate opportunities to expenses in real-time
Share your travel booking using Chatter
Share information about business travel plans before and during trips
Communicate with colleagues on the go
Fill in less information by hand
---
Get Insight, Ensure Compliance
How much you are spending on client entertainment? Concur solutions give you the ability to quickly and easily see that information, so you know exactly what your sales cycle is costing you. You can also ensure that you're in line with HMRC regulations, and we help you comply with the latest Bribery laws.
---